Sad News
It is with great sadness that we announce that James Timothy "Mudcat" Grant III is dead. Mudcat, who was 85, was the first 20-game winner in the American League. In 1965, he won games 3 and 6 pitching for the Minnesota Twins against the Los Angeles Dodgers. After his retirement from baseball, Mudcat performed as a musician in a group titled "Mudcat and His Kittens." He attended vintage base ball tournaments at Warren ballpark and performed with musicians at the Copper Queen and the Stock Exchange. He was also a fierce proponent of human and civil rights. Peace to his ashes, and our condolences to his wife Trudi.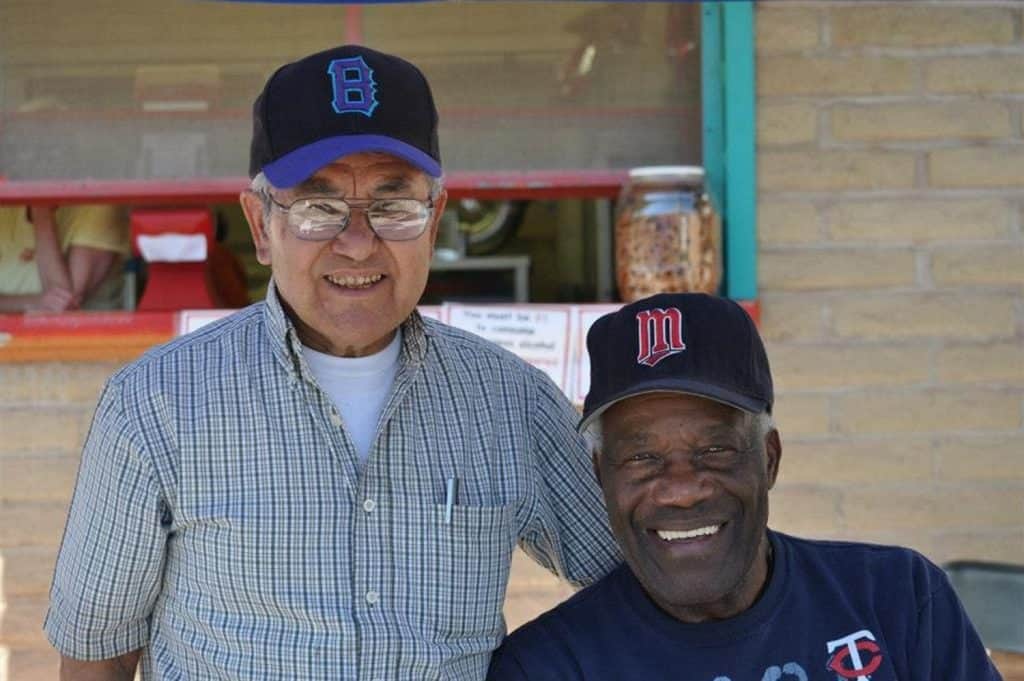 Happy News
Vintage Base Ball on July 3rd & 4th!
Vintage base ball will be returning to Warren Ballpark on July 3 and 4, with a doubleheader scheduled for 10 a.m. on Saturday and a single game scheduled for Sunday at 5 p.m., after the parade.
We'll be serving food and non alcoholic drinks and of course donations are welcome!
Admission is free! Of course donations are welcome!
Don't miss! At 6 PM on Saturday BUSD will be honoring Coach Mike Frosco for 55 years of service to the district!
Go here for news on our upcoming (and long delayed) 11th Copper Classic Tournament.
FRIENDS OF WARREN BALLPARK PURPOSE
The Friends of Warren Ballpark is an organization of baseball fans that recognizes the historic value of the field and its place in the history of America's National Pastime. Our purpose is to promote, restore and renovate the ballpark as a functioning community asset for the Bisbee Unified School District and the community at large. We have built new bathrooms that are ADA compliant, replaced the bleacher screening, added signage and a new scoreboard.
PROMOTE
The Friends are working to ensure that the story of Warren Ballpark's fascinating and colorful past becomes a recognized part of American baseball's rich history. They are presently planning and organizing the 2017 Copper City Classic Vintage Base Ball Tournament to be held in Bisbee on April 8th and 9th, 2017. The Friends conduct field research and interviews of former players and managers as an ongoing effort to improve our knowledge and understanding of the unique role of Warren Ballpark in Bisbee's history and in the history of The Game. We also share our research findings with the media and community historical organizations through presentations, displays and planned publications.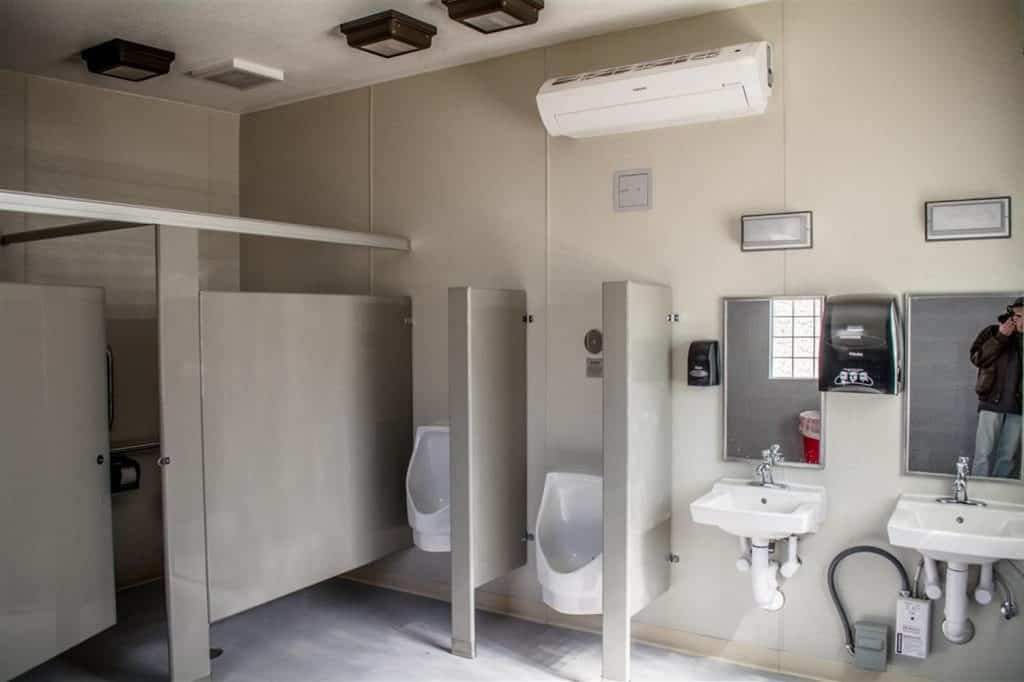 RESTORE AND RENOVATE
After a century of use our beloved ballpark is showing its age. The Friends of Warren Ballpark is committed to working with Bisbee Unified School District to return the park to its condition at its prime when it was a minor league baseball park. We also support the district's efforts to improve the park's accessibility to disabled fans and to upgrade its infrastructure as a public facility.The Friends of Warren Ballpark is sponsored by the Bisbee Council on the Arts and Humanities, a tax-exempt 501 (c) (3) organization.
SAVE THE DATE
11th Copper City Classic Vintage Base Ball Tournament-Warren Ballpark, Bisbee, Arizona, November 13, 2021
In addition to the vintage base ball games scheduled for the 3rd and 4th of July, the Friends of Warren Ballpark have rescheduled the Copper City Classic Vintage Base Ball Tournament for Nov. 13-14. All N.Y. Yankee fans are encouraged to join us, since we will be honoring the greatest Yankee manager of them all (no, not Billy Martin) Casey Stengel. It seems that Casey brought a traveling team here in 1920 and played the local boys at Warren Ballpark (as well as at the old county fairgrounds in Benson.) And Yankees fans, take note: Billy Martin played at Warren Ballpark in 1947, when he was with the Phoenix Senators. We will also be honoring Harry Althaus, a Bisbee boy who was a star pitcher for the "outlaw" Frontier and Copper leagues in the mid-20s. He played with and against a number of the men banned from major league baseball for fixing the 1919 World Series (and for other shenanigans). Harry also struck out Casey Stengel 1920 as a Bisbee pitcher.
The Friends of Warren Ballpark is sponsored by the Bisbee Council on the Arts and Humanities, a non-profit organization. Donations are tax-deductible. Call 520 366-1455 for more info.
GHOSTS AT WARREN BALLPARK?
You can feel the ghosts more easily in Bisbee, Arizona, than just about anywhere else in America. The presence of the past is evident as soon as you pass through the tunnel carved into the Mule Mountains that takes you back in time to a town hailed as the "queen of the copper mines."
Most of all, you can feel the spirit at Warren Ballpark, Bisbee's century-old baseball stadium and communal gathering space that has played host to generations of ballplayers from Hall of Famers to high schoolers on its dusty diamond.
No team in baseball has more ghosts than the 1919 Chicago White Sox, whose disgraced members once roamed the field in Bisbee. Their restless spirits, borne from a scandal referred to as "the darkest hour" in baseball history, still cast a long shadow over the sport. Exactly one hundred years ago, eight members of the White Sox conspired to fix the World Series.
Read all about it in the program at the 10th Copper City Classic Vintage Base Ball Tournament on April 6th and 7th. (Excerpt from Black Sox Baseball Ghosts in Bisbee originated with the 1919 Chicago White Sox by Jacob Pomrenke)
HELP US SAVE THE FENCE
Our latest major effort is to rebuild the fence. This is a huge project and we will need your support!
More info will be forthcoming shortly.
If you would like to donate to this project, you can send us some tax deductible money via our donation page or feel free to contact us.
The Friends of Warren Ballpark is sponsored by the Bisbee Council on the Arts and Humanities, a non-profit organization. Donations are tax-deductible. Call 520 366-1455 for more info.